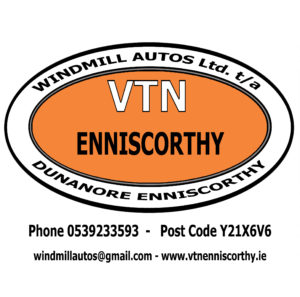 family run business, situated on the outskirts of Enniscorthy town. We have almost 40 years of experience in Commercial Vehicle Testing, being involved since it was first introduced in Ireland in 1982. Originally known as DOE Testing (Dept. of the Environment), and later as DOT Testing (Dept of Transport). In recent years, the role was transferred to the RSA (Road Service Authority) who has full control of it. The service is carried out by the VTN Service (Vehicle Testing Network) which has a 150 + strong presence throughout the country.
We are a One Stop Shop for commercial vehicles, carrying out CVRT Testing on all vehicles, both Light & Heavy Goods & we also carry out CVRT testing on Fast Tractors. We can carry out RSA approved, Voluntary CVRT Testing, which will help with road safety, and also your risk assessment indicator with the RSA.
We can Calibrate, Install, Service & repair all makes of Tachographs, in all makes of vehicles. We carry out NSAI approved Weights & Dimension Plating service. We supply & fit windscreens & body glass for Cars, Vans & Trucks.
Why not give us a call on (053) 9233593,